KEET-TV prides itself in creating a variety of local content. There are the local productions that you help make possible like the Telly Award-winning Addicts Among Us, Headline Humboldt, Studio Space, What's On Your Bucket List, Live from the Old Steeple, Harmony in the Eel River Basin, Lost Coast Sessions, North Coast Cuisine, Searchlight Serenade and so much more. That is the essence of what we do: Bring programming of cultural, musical, educational and entertainment significance to people who would otherwise never see them.
Addicts Among Us
Addicts Among Us investigates connection between local childhood trauma and addiction.
Addicts Among Us is a hour-long documentary investigating the connection between childhood trauma in Humboldt County and the region's skyrocketing addiction rates. Addiction experts have zeroed in on adverse childhood experiences as a cause for addictive behavior. By examining local lives and stories, KEET examines this connection and efforts in the community to see this addressed.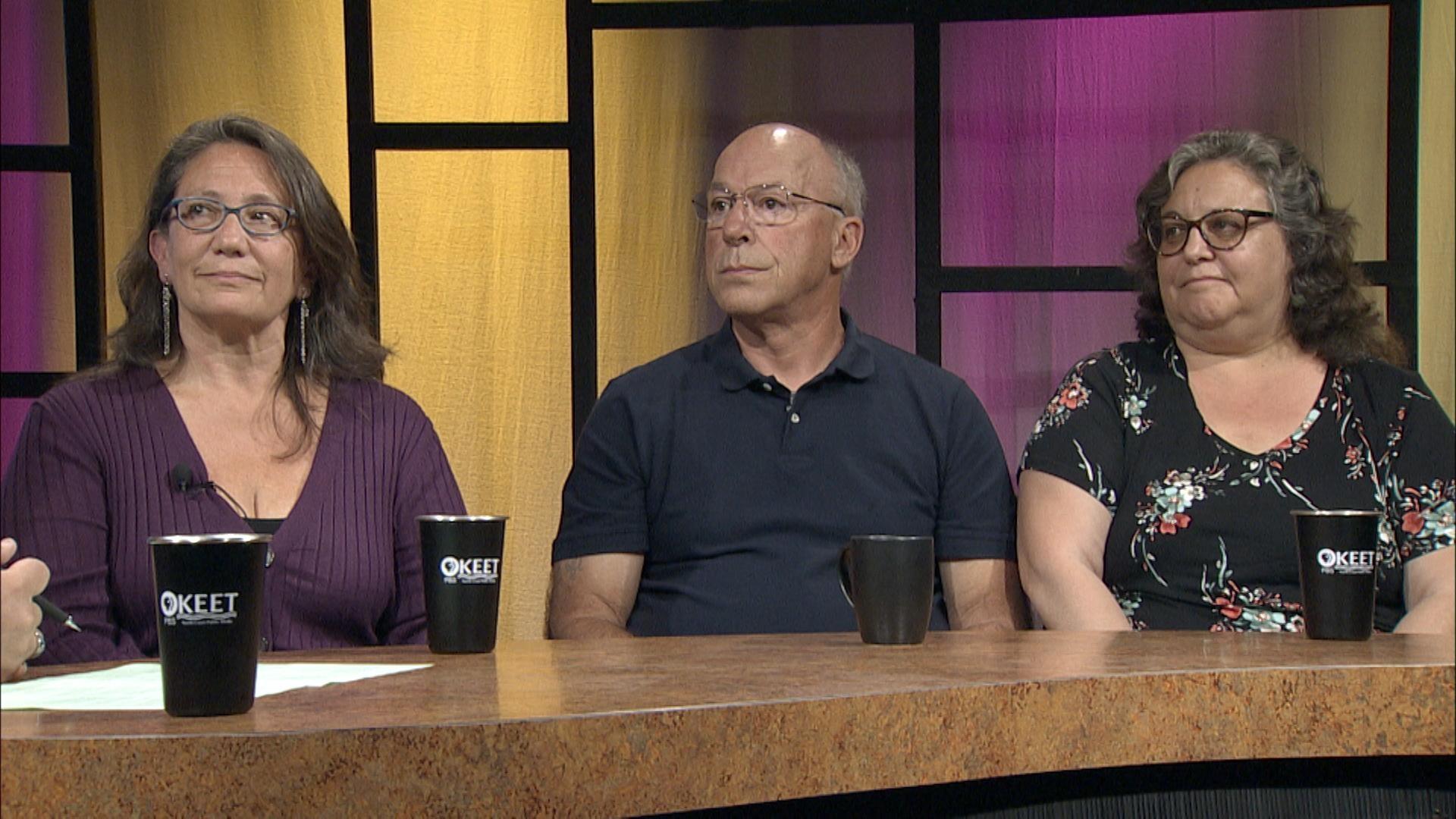 North Coast Perspectives
KEET sits down with Addicts Among Us Director Laura Montagna to discuss film.
Harmony in the Eel River Basin
KEET-TV teams up with Lucy Andrews, Tim Bailey, Patrick Higgins, Ernie Merrifield, and Yana Valachovic to examine how the natural balance of the Eel River and surrounding lands has been tilted over the years. 2020 in California saw nature being pushed to limits we've never seen; what does that mean for us?

This documentary was funded by PBS and the viewers who support KEET-TV and made in partnership with the Eel River Recovery Project and the Institute for Sustainable Forestry.
Harmony in the Eel River Basin
Partnerships
https://www.eelriverrecovery.org/ http://www.instituteforsustainableforestry.com/

Yana Valachovic talk on Oak woodland restoration: https://www.youtube.com/watch?v=1jce-UfHono

University of California Agriculture & Natural Resources: About Yana Valachovic https://ucanr.edu/?facultyid=2313

UC Berkeley Department of Environmental Science, Policy, and Management: About page for Lucy Andrews https://ourenvironment.berkeley.edu/users/1605106

Live From the Old Steeple - (Passport Only)
North Coast Cuisine - (Passport Only)
What's on Your Bucket List?